San Juan Rebuilds: Farmington tourism industry battered, but primed for comeback
---
Pandemic may have left some travelers looking for something new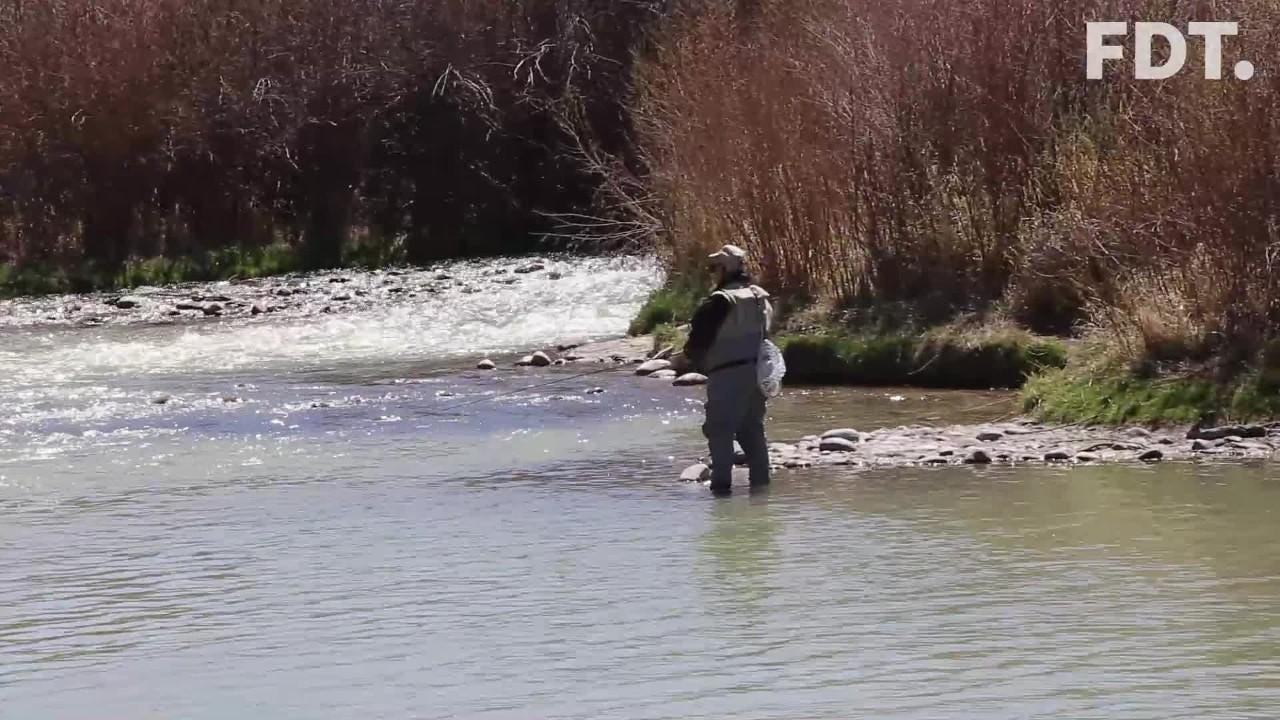 VIDEO: Fishing the San Juan River Quality Waters
VIDEO: Fishing the San Juan River Quality Waters
Wochit, Wochit
FARMINGTON — When asked to assess the impact of the COVID-19 pandemic on the city's tourism industry — on a scale of one to 10 — Farmington Convention & Visitors Bureau Executive Director Tonya Stinson didn't hesitate.
At least not initially.
"Ten," she said emphatically, before pausing for a beat or two, then adding, "or 11."
Stinson's point was that it would be difficult, if not impossible, for her to imagine a more devastating challenge to her industry than the one it has faced for the past year, when the spread of the virus resulted in government-ordered shutdowns that drastically reduced or even halted travel for business and/or pleasure.
"It really was," she said. "It was among the most hard-hit industries that have been affected by the pandemic in all of the U.S."
For subscribers: Tico Time River Resort planning ambitious lineup of live music this season
While it was weeks or months into the pandemic before some sectors of the business community began to feel the effects of the shutdown, Stinson said it was like the flip of a switch for the tourism industry — and that switch has yet to flip back.
"It happened in our industry very quickly," she said, explaining the suddenness of the change left little to no time for operators of tourism-related businesses to adjust.
Even though the beleaguered industry got some good news on March 10 when it was announced San Juan County had climbed to the green level of New Mexico's four-tiered business reopening system, Stinson said she has seen projections that indicate it will take the hospitality industry five to seven years to get back to the level of business it was doing in 2019.
The county has now entered the less-restrictive Turquoise Level.
Even the rosiest projections, she said, are forecasting it will take three years to achieve that level of recovery.
The best thing the industry has going for it, she said, is the fact that the limits on business operations and travel that have been in place for most of the last year have left many people with the itch to seek a change in scenery. Stinson is counting on that to give her sector of the economy a boost.
"Everyone has that pent-up desire to get out and travel again," she said.
COVID-19 pandemic: Navajo Nation casinos continue welcoming back patrons amid restrictions
The road less traveled
But where will those people travel when it is finally safe and convenient for them to do so? At least initially, many restrictions on public gatherings are likely to remain in place throughout the country, and that could reduce the appeal of locations that rely on large events or attractions to draw visitors.
"They might not want to go somewhere until they can enjoy it fully," Stinson said.
Heavily populated cities and crowded resorts might also be viewed as unattractive destinations as fears of the virus linger, despite the decline in the transmission rate. If that turns out to be the case, Stinson knows the Four Corners region — with thousands of square miles or wide-open spaces, abundant sunshine and almost limitless outdoor recreation opportunities — is well positioned to capture some of that business.
Warren Unsicker, director of economic development for the City of Farmington, acknowledged the negative effect the pandemic has had on traditional tourism metrics such as hotel occupancy rates and restaurant traffic.
"But from an internal, regional tourism perspective, things have increased in some ways," he said.
Unsicker cited the uptick in the local housing market, an indication that the pandemic has led some people to leave large cities and resettle in less-populated San Juan County.
The well-worn demographic trend of people congregating in ever-larger numbers in coastal cities may not have been reversed by the pandemic, but it certainly has been challenged, he said.
"I think a lot of them are heading inland where there is a little more open space," he said.
He also said the work various entities throughout the county have done to showcase and enhance outdoor recreation attractions soon could pay dividends with visitors and residents alike who are eager to get out and enjoy an adventure.
"We've seen some things that you wouldn't have expected as part of a major economic upheaval, as part of a pandemic," he said. "There have been positive upticks in certain sectors of the economy. … I've heard from many bike shops that they had completely sold out of their inventory as part of the pandemic."
Unsicker said that while the pandemic has led to the closure of some businesses in other sectors of the economy, the outdoors attractions in the county — Aztec Ruins National Monument, Chaco Culture National Historic Park, fly fishing on the San Juan River, boating on Navajo Lake and four-wheeling in the Glade Run Recreation Area among them — are still welcoming visitors.
"I think there are still some opportunities," he said. "The outdoor spaces haven't gone away. We still have those assets, although the pandemic has hindered how we can market them."
Unsicker said he has seen a significant amount of outdoor recreation entrepreneurship in spite of the pandemic, mentioning the growth in everything from tour operators to bait shops.
"I think it has galvanized those who were on the fence about (the city's outdoor recreation initiative)," he said.
Going digital amid pandemic: Durango Film Festival, concert series become latest entertainment offerings to move online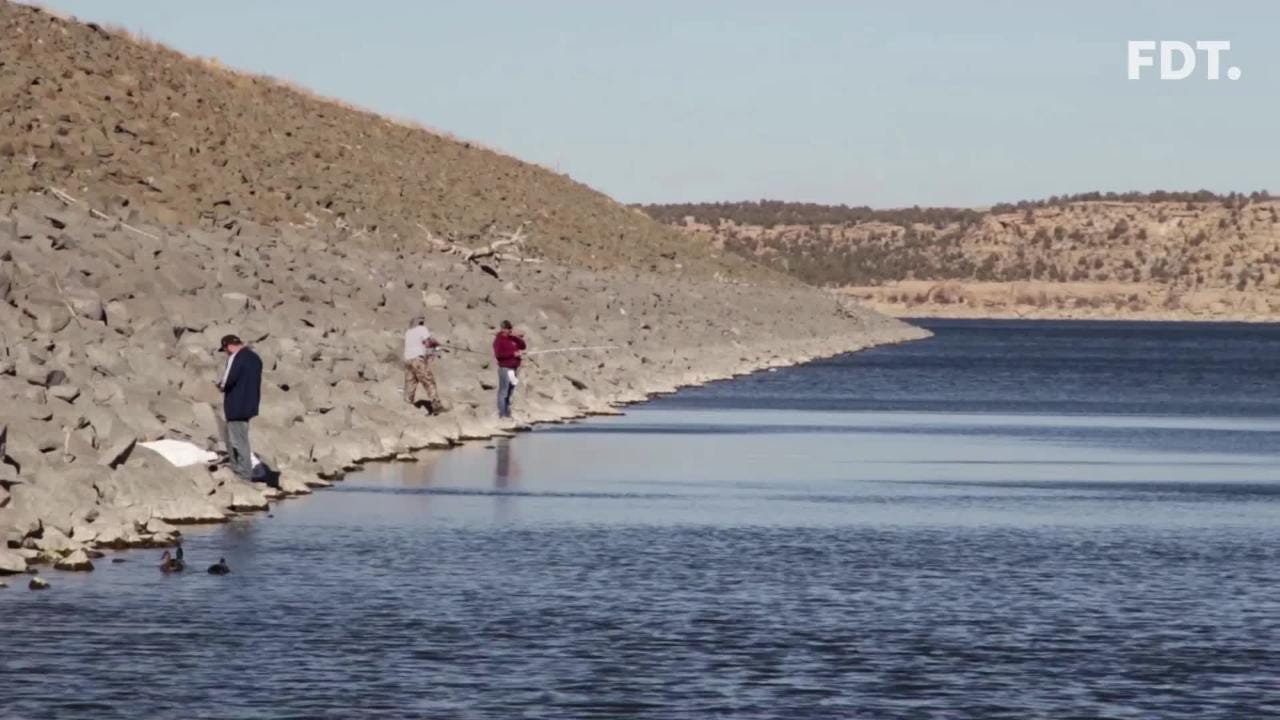 Scenes from snagging season at Navajo Lake
Scenes from kokanee salmon snagging season at Navajo Lake on Nov, 2019.
Farmington Daily Times
Advocacy instead of marketing
While much of her agency's marketing work has been put on hold during the pandemic, Stinson said the bureau has and will continue to make adjustments. It delayed the release of its annual vacation guide from January to June and redesigned its website during the pandemic-caused slowdown, something it has needed to do for a long time, she said.
It also has continued to promote its virtual art walk, a project intended to replace the quarterly gallery and boutique open-house events in downtown Farmington that had to be discontinued during the pandemic.
"The people we've been working with like it and seem to see the value in it," she said, explaining that much of the bureau's work over the past year has shifted to advocacy as opposed to traditional marketing.
Stinson said one of the prime lessons she will take from the tumult of the last year is something she always believed to be true, but that now has been proven to her.
"The power of travel is real," she said, explaining how much appeal the idea of a getaway has for folks who have been largely penned up for a year.
That makes her optimistic about how people will respond when normal conditions return. She looks forward to introducing more than a few of them to the Four Corners, a travel destination many of them may not have considered before the pandemic began.
"It hasn't dimmed our hopes," Stinson said. "We know we still have a great product, a product we can be proud of."
About this series:
San Juan Rebuilds
The Farmington Daily Times took a look last May at the early impacts of the COVID-19 pandemic and the tough public health order restrictions that shut down or limited many areas of our state's economy. We're following up on some topics from our Rebuilding America edition in some of this week's editions:
Today: Tourism in San Juan County
Tuesday: Getting the lights back on: Four Corners performers eager to get back to work look to recovery and revitalization in the wake of the pandemic.
Wednesday: One year later, the impacts on one congregate care facility in Farmington.
If you miss any of these articles they will be available online for subscribers.
Mike Easterling can be reached at 505-564-4610 or measterling@daily-times.com.
Support local journalism with a digital subscription.